I love coloring this cute little bear so I made another card. This one is going to a friend as a thank you for some terrific goodies she passed my way.
I have been having trouble with my camera. The blue paper is more purple in color but after taking over 50 photos at different settings I can't get my camera to see it as purple! Time for a new camera? Anyway it's a cute card no matter what color it is. LOL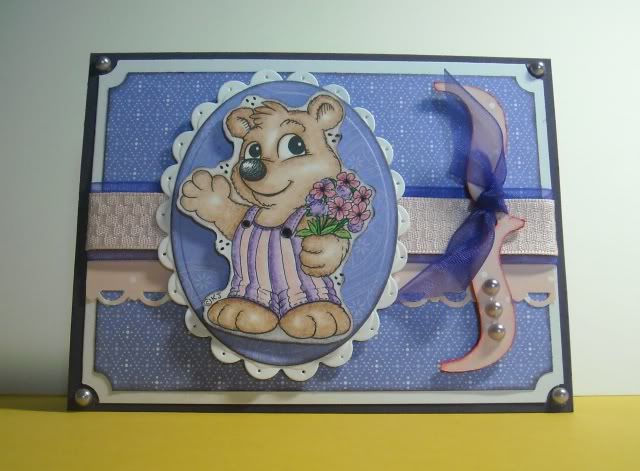 I used a lot of pop-dots on this one.
I can't decide if I should stamp "Thanks" on the front of the card or make a small tag.... What do you think?