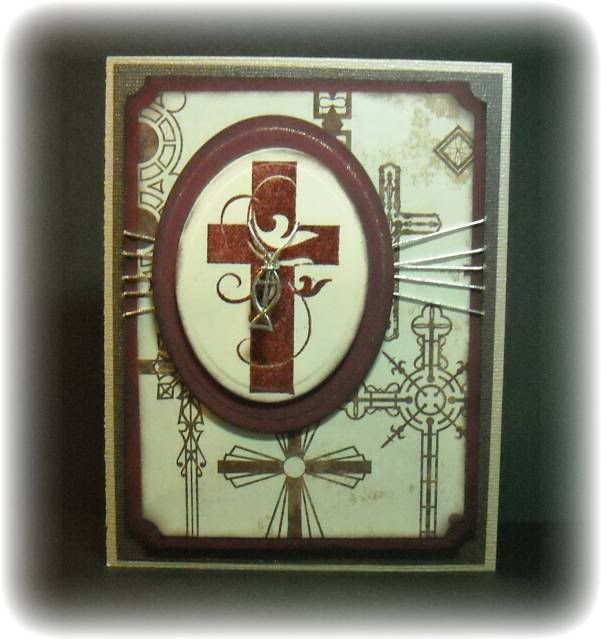 Sorry to be away so long. Sometimes life takes us away from our hobbies for awhile. October is one of the busiest months of the year for me.
I'm starting out November with a card I made for my friend's son's confirmation. It is the first religious card I have ever made but I think it came out ok.
I found the designer paper and the cross stamp at Hobby Lobby. I tried to keep it simple and relied on my "comfort zone" to create the card. I stamped the cross and then heat set with clear embossing powder. The silver thread is the elastic kind and was really a challenge to work with. Pull to tight and the card curls, not tight enough and it lays crooked! I added the fish charm to dress it up and even though this is for a guy I don't believe it makes the card to girly. What do you think?
The inside verse I found on the internet and I printed it off using my computer. (click the picture for a larger view)
I hope it is appropriate. Your opinions are welcome since I have never done something like this before.