Ok, so I got so hooked on the Shaving Cream Backgrounds that I had to try it again. Here is another Thank You Card that uses this technique plus a technique that creates "bricks" out of your image.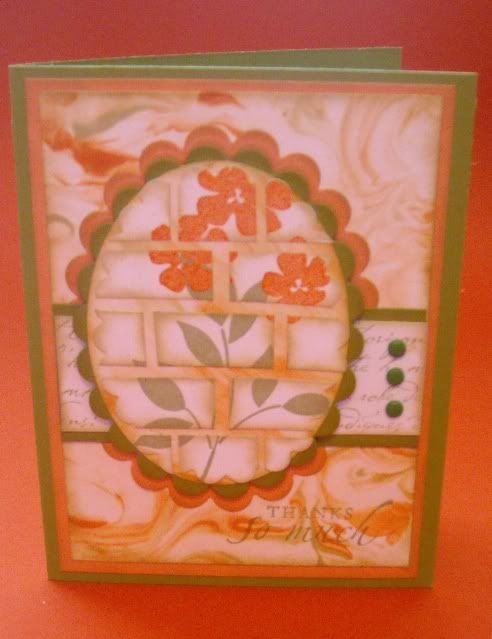 Once again I used Groovy Guava reinker but also used River Rock. Since River Rock is green based it came out a shade of green close to Old Olive and Mellow Moss. Swirling the shaving cream is such fun. Reminds me of finger painting as a child!
To create the look of bricks stamp your image then cut it into 1/2" wide strips. Cut each strip into 1" lengths. Alternate your cuts to create the brick look. This technique is illustrated on Splitcoast Stampers if you want to give it a try.
The edges of each "brick" was inked with Distress Ink in Old Paper. By inking the edges you define the bricks so they stand out when your image is reassembled.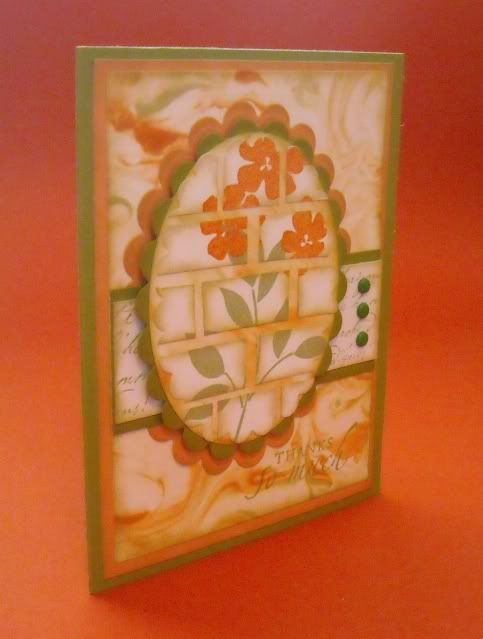 This will be a nice card to give when I want to say thanks.