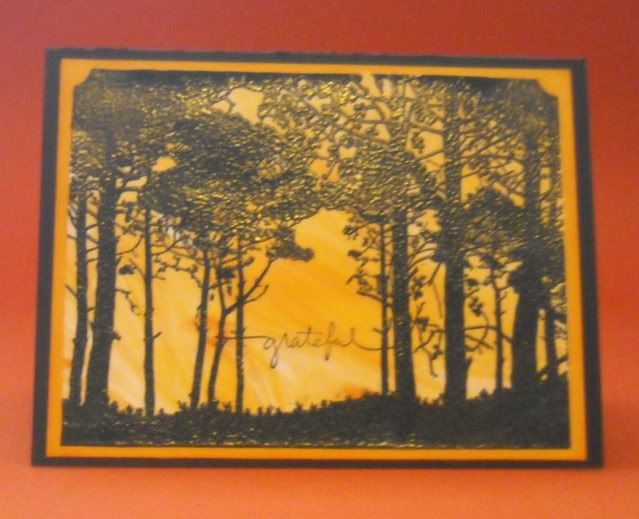 I read about a technique using shaving cream and reinkers to create stunning backgrounds. It is very simple (messy, but simple) to do and you can really create a background in exactly the right color and design you are looking for. The background on this card used Marigold Morning & Groovy Guave reinkers. I used generic white paper, nothing fancy. The swirl of color is just right for a sunset sky background.
I used a stamp that was purchased at an expo several years ago from
Lost Coast Designs
. They have great stamps! After the background dried I inked the stamp with Versamark and heat set black embossing powder. The effect is truly amazing.
For the inside I reinked the stamp with Versamark and stamped onto Marigold Morning cardstock. Hit it with my heat gun to quick dry the ink and it gives a great subtle background for the inside.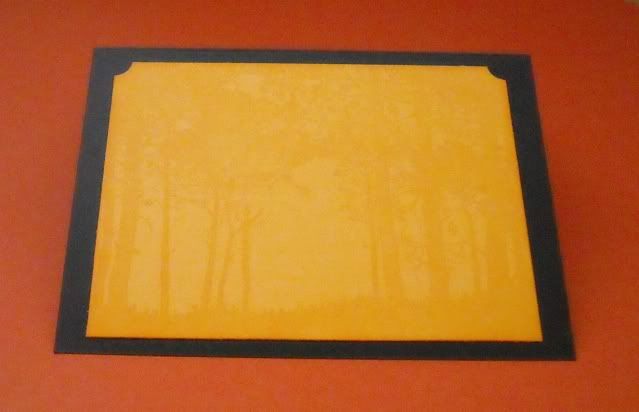 A simple to create but good looking thank you card.