I signed up for a card swap that is tomorrow evening. Why I thought I could do this I don't know.... I have been stressing over this card for 2 weeks. Our instructions were to design a card, make a sample, then provide the materials for 6 other ladies to make the card. We are to precut as much as possible. Then we will make each other's cards at the swap. Do you know how hard it is to design a card that can be put together in a short period of time? To design a card when you have no idea how advanced the other ladies are? So for 2 weeks I have designed, torn up, thrown away, ripped apart, and generally made myself crazy over this! Finally I came up with this card. I sure hope it is ok.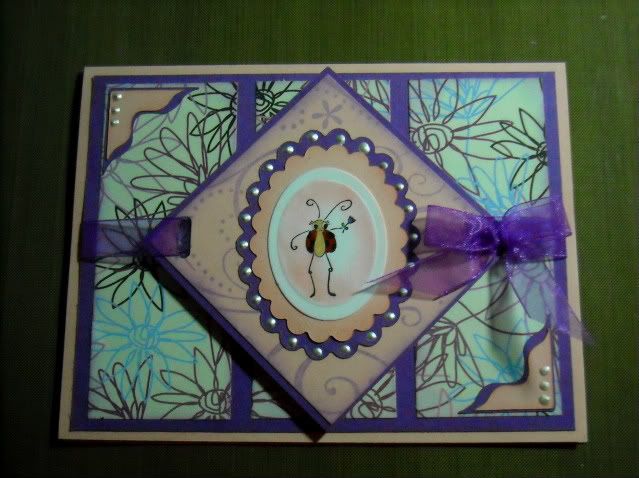 I precut the cardstock and designer paper then used my nestabilities to cut out all the ovals and my Cricut to cut out the photo corners.
The inside is simple.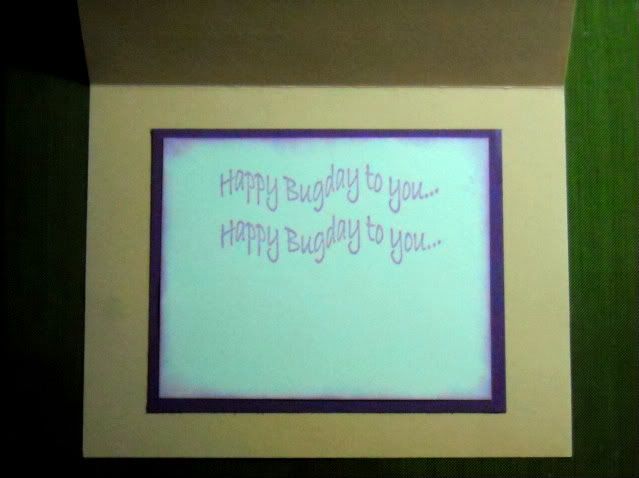 I will let you know what they thought and show you the other cards I make. Keep your fingers crossed that I came up with an appropriate design.