A friend asked me to make a b-day card for her grandson's 1st birthday. The party is going to be a rock n roll theme. She said he loves drums so this is what I came up with.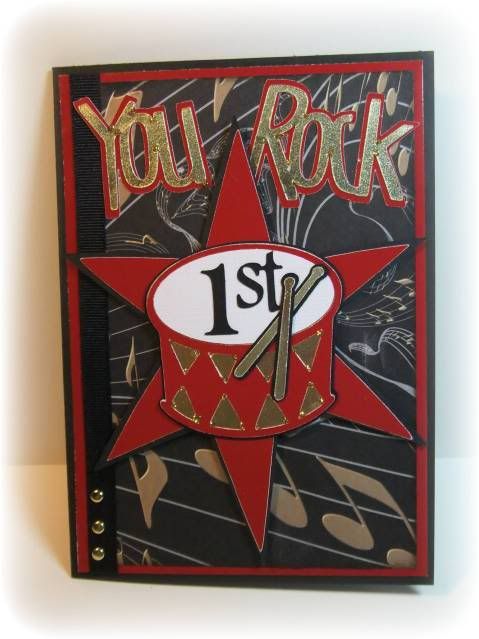 The drum is from the "Joys of the Season" cartridge. I found the star on "Accent Essentials" and the words "You rock" are on the Jubilee cartridge. I use glossy red and glossy gold cardstock for the images. Gold stickles were added to the corners of the cuts but that is hard to see in the photo. I made the card 5x7 so that the images weren't so small.
The inside of the card reads "Grandson, Sound the trumpets, beat the drum. Happy Birthday, today you're ONE."
I also stamped some music notes on the inside around the verse. I'm going to take the card to her tomorrow. Keep your fingers crossed. Hope this is what she had in mind.