I just received my latest Stampin Up order and was so excited to try my new Stamp-a-ma-jig. This tool is just a blast to use, and so easy! I picked up a couple of older stamp sets at a garage sale a couple of weeks ago. I made this simple card using a retired stamp set called Definately Decorative Daisy. It is a 2-step set from 2000. If you haven't tried 2-step stamping I highly recommend it.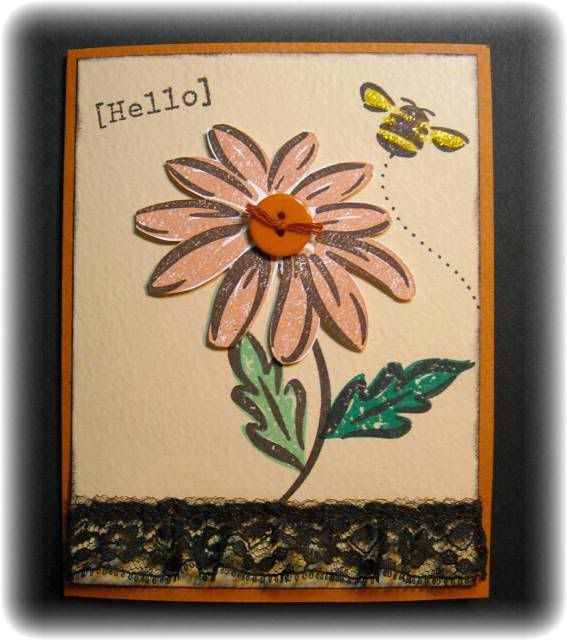 I used Prism cardstock in Papaya Puree Light and Papaya Puree Dark. The daisy background was stamped using Groovy Guava. Then I stamped the petal outlines in Chocolate Chip. I cut out the flower and added a button with rust colored floss. The stem, leaves, and bee were all stamped directly onto the cardstock. Of course I added some yellow stickles to give the bee some bling and a lace border at the bottom.
I wanted to try the smaller flower that came with this set so I used that on the inside.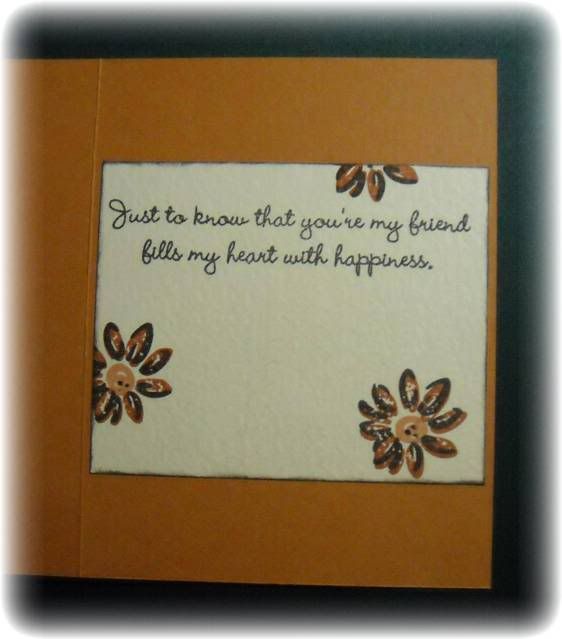 The sentiment is from Cornish Heritage Farms. I think I'll send this to a friend of mine just to brighten up her day. Hope she likes it!