I found a very nice Stampin Up stamp set at a garage sale called Roses In Winter. It is a retired set from 2003 and it is also a 2-step set. Since this is my newest passion I used this set to create a card for my Mother's 80th birthday.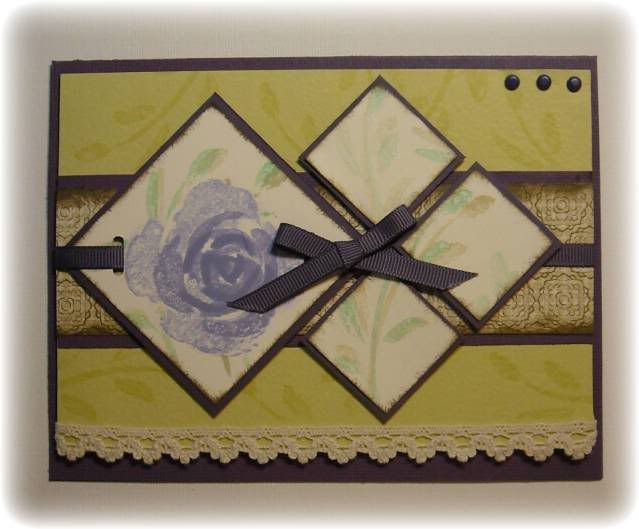 The rose was stamped using Stampin Up's Lovely Lilac. I stamped off twice with the large rose and smooshed it 1/4 turn to the right. Then I stamped off once with the medium rose and smooshed it also. Finally I stamped the center (didn't stamp off) with a smoosh. I like how it blurs the edges. The stems were stamped with Mint Melody and again with River Rock. I stamped off once for both of them.
I used versamark and stamped the stems on the background cardstock. This is Prism cardstock called Medium Willow.
I added a strip of Basic Grey DP and inked the edges with Walnut Stain Distress Ink.
Add ribbon, lace and brads to finish up the card. (The picture is a little dark, it is very pretty in person)