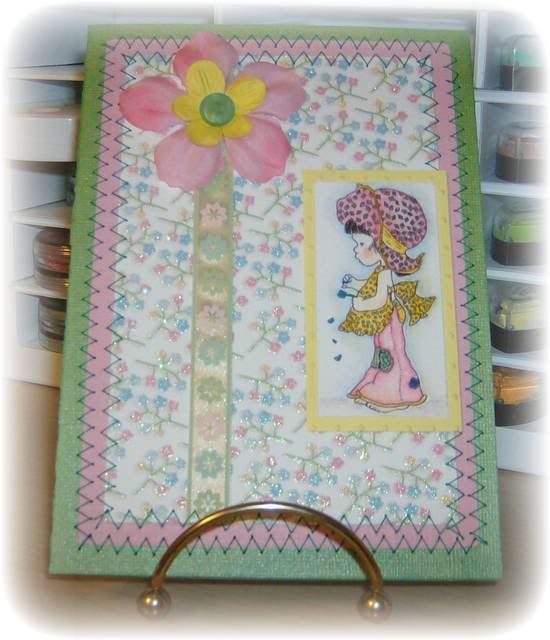 This card was my first attempt at machine stitching on a card. It is difficult to do because the cardstock tends to slip around.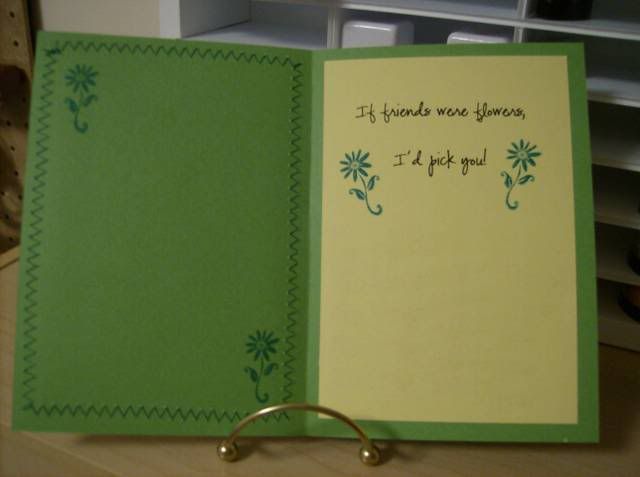 The image is Sarah Kay that I colored with Prismacolor pencils then blended with mineral spirits.
The inside of the card was done on my computer by printing onto the cardstock before adhearing to the card.