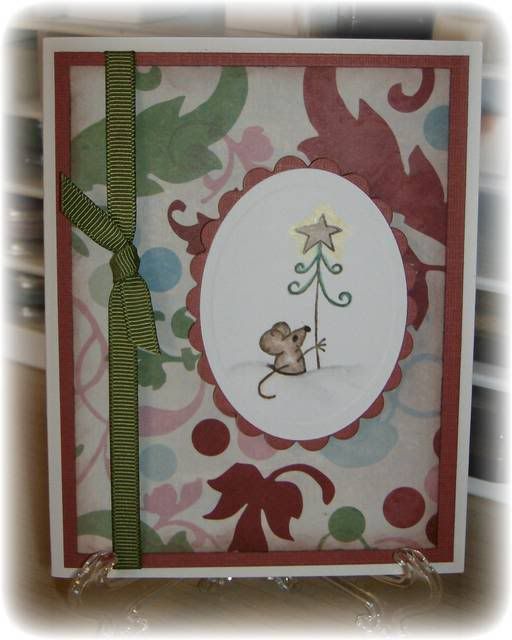 Card #2 made during my crop on Sunday...
I love this simple little stamp. It is "Max Tree" by Stampendous.
Max was stamped on white cardstock that I cut into an oval using a Nestability die. I also used the scallop Nestability die to cut the scalloped oval behind him.
I used Prismacolor pencils (my favorite coloring tool) and smoothed the color with gamsol. Max was mounted using pop-dots to give the card some depth.
The DS paper was purchased at Hobby Lobby, but I can't remember who makes it. I like the swirly leafy things. They remind me of swirling snow and windy winter days.
This was a simple card, but I love how it turned out.