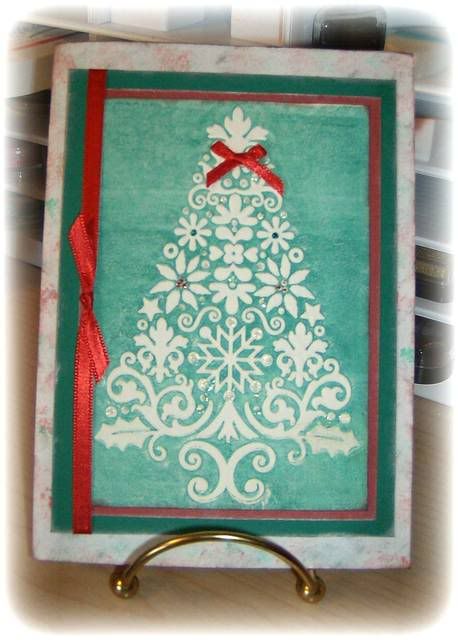 I spent a terrific day on Sunday at a local crop. We talked so much that I only completed 2 Christmas cards. This one is done using the Cuddlebug Lace Tree embossing folder.
I inked the debossed side of the folder with Stampin' Up's Glorious Green ink. I find it is easier to do this using a brayer. After the ink is on the folder place your white cardstock in the folder and close it. Run it through your cuddlebug machine as you would normally do.
When you remove the cardstock the embossing folder can be cleaned very easily with a baby wipe or mild soap and water.
The ink will dry almost instantly on the cardstock so you can add embellishments right away. I put small dots of Crystal stickles on parts of the tree and small dots of Christmas Red stickles in the center of the 2 flowers on the tree.
Give this technique a try. It is super easy and the results are fantastic!