On the cricut message board there is a challenge that uses this ad from Lowe's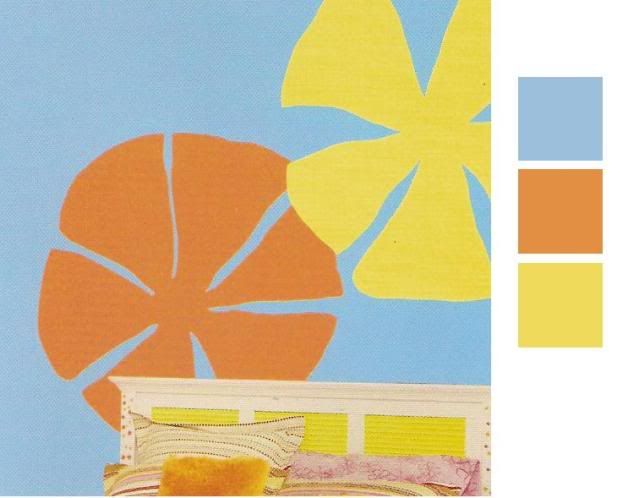 I wanted to make a simple "Hi There" card for an older gent that lives in my building. He is a real sweetie and we share the garage. I haven't talked to him in a couple of weeks. He goes out every morning to get his newspaper so I thought it would be fun to surprise him with a card that I'm going to leave on his car door. When I saw the challenge everything just fell into place. I still have a hard time designing cards for men.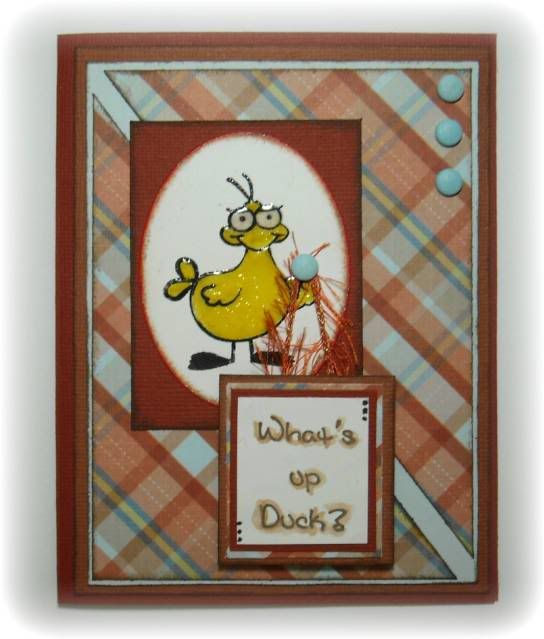 I don't know who the paper is by. I was at Hannah's a couple of months ago and they were selling 6x6 scraps of dp for a nickle a sheet. I picked up several sheets just to add to my stash. I cut the paper on the diagonal and trimmed it down a bit so I'd have a larger gap in the center. It is mounted on a pale blue cardstock, then on a "orangish red" cardstock, then on rust. I inked all the edges with Walnut distress ink.
The duck is a Studio G stamp that normally holds a 4 leaf clover. I used my SU black marker and colored everything but the clover. He is colored in with Marvy Embossing Markers and heat set with clear embossing powder. I used an oval nestability to cut him out.
The saying is from Whipper Snapper Designs that I stamped in Walnut then used a water pen and SU Creamy Carmel ink to highlight.
Here is a tip to get your brads lined up nice and even. I use a 5 x 7 sheet of needlepoint plastic canvas. Line it up with the edge of your cardstock and mark where you want the brads. Then use a hole punch where you marked and they will always be straight and evenly spaced.