It's been quite a long time since I had any time to be creative. But I started working on Father's Day Cards. I hope you get some inspiration from them.
This first one was made using a stamp set from
Darcie's Stamps
called Fishing Fun. Darcie's stamps are high quality unmounted rubber that are ready for acrylic blocks and come in a great plastic case. She even provides sample cards for you with each stamp set. (I am not affiliated in any way.)
This card is my version of one of the samples.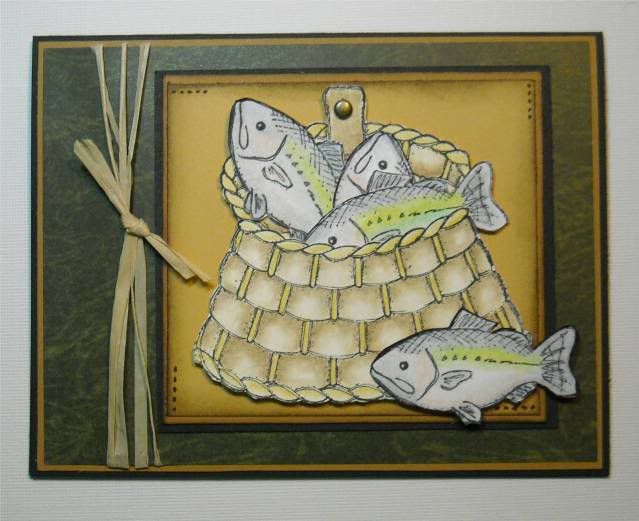 It was a little challenging for me since I am "Sissor challenged". But I ended up using an xacto knife to cut out the fish and that worked much better.
Here is the inside: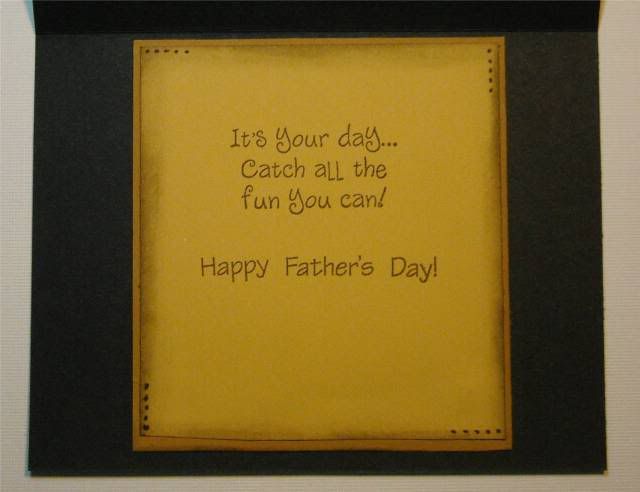 If you click on the picture you can see a larger version.