I had a request to make a card for a gentleman that was having his 70th birthday. He loves his apple trees so it was a great excuse to pull out one of my favorite stamps.... The apple tree from Cornish Heritage Farms. This is a simple card but turned out very nice.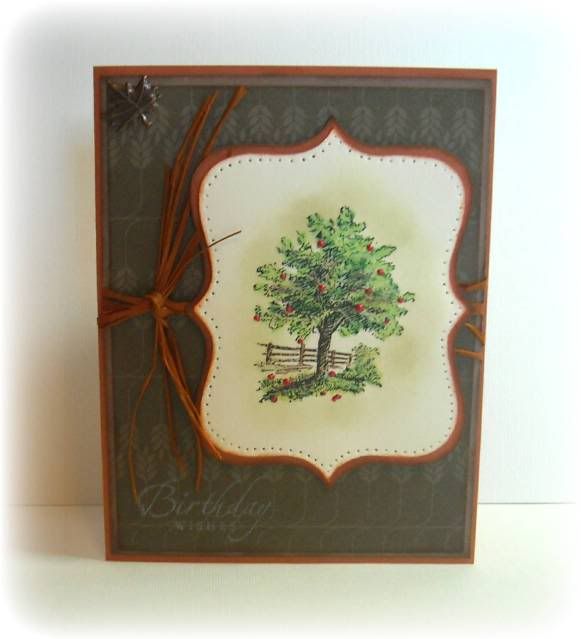 I used the Storybook cartridge to cut out the label shapes. And colored the image with prismacolor pencils. The apples were done with red liquid pearls.
I put an Irish Blessing on the inside. I think it fits with the card nicely.