Hope you are all having a relaxing Sunday. I just got home from a brunch at a friends. We each brought a dish-to-pass and there was so much food I'm not sure I'll eat again for a couple of days.
Here is another Bugawumps card. This time a birthday card for my BIL. Men are so hard to make cards for! It is a 5" square card. I don't make many square ones since the Post Office charges more to mail them but this one I'm delivering in person.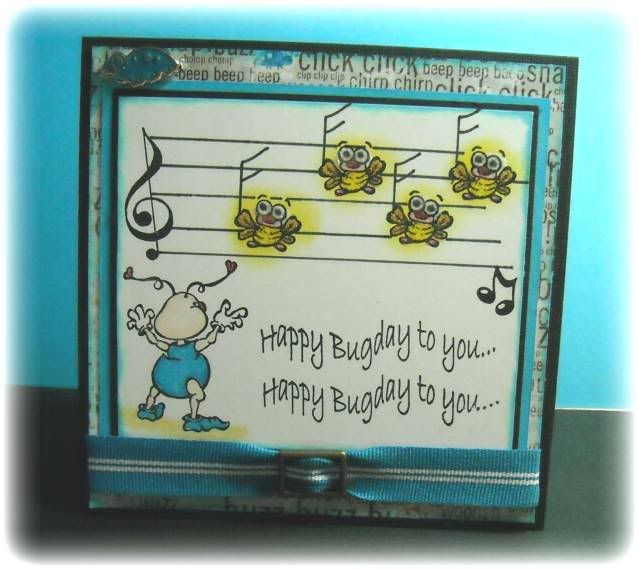 I computer generated the inside to match (blocked out his name from the photo) and I think it came out very close.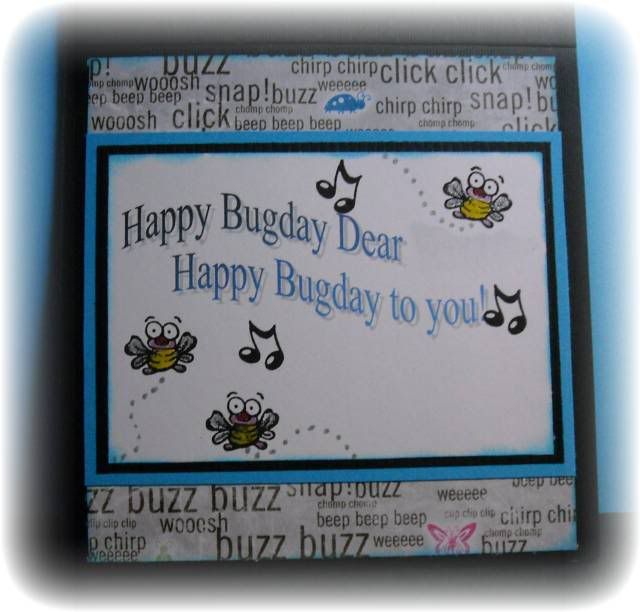 I really like the bug noises paper. Found it at a LSS. The music notes are not from Bugawumps, but all the other stamps are. Enjoy.