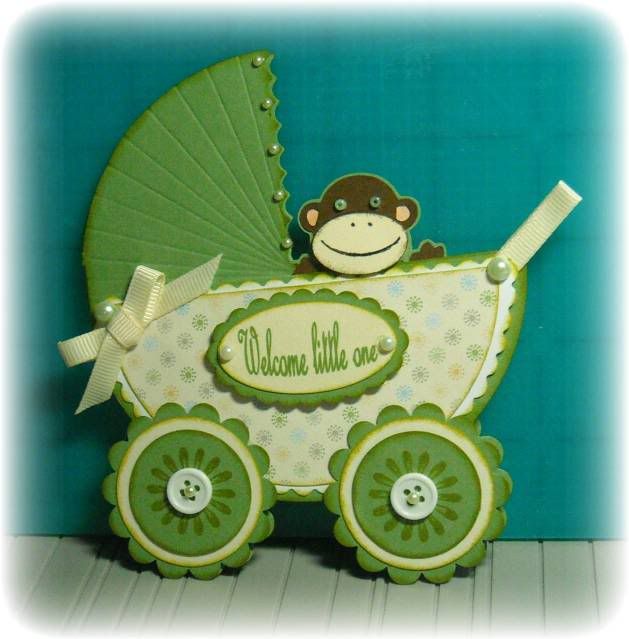 A gal I work with is going to be a 1st time Grandma and the shower for her son and daugher-in-law is this weekend. All of us at work chipped in to get the gifts and I volunteered to make the card. Since the baby's room will be done in monkeys I had to incorporate one somehow.
I saw this card created by Jill (
click here
) that is so adorable I had to case it.
The cardstock is Wild Wasabi (sorry the pictures are goofy. My lighting was off.) I had to improvise since I don't have the Big Shot Dies, so I used my coluzzle circle template to cut the circles. I overlapped 2 of them so that the card would open on the side.
The Designer Paper is Stampin Up Delicate Dots and the flower stamp in the center of the wheels is from a Stampin Up set called Looks Like Spring.
The monkey was cut on my Cricut using the New Arrival Cartridge. I added tiny beads for the eyes.
I computer generated the Welcome Little One saying and then punched out with an oval punch.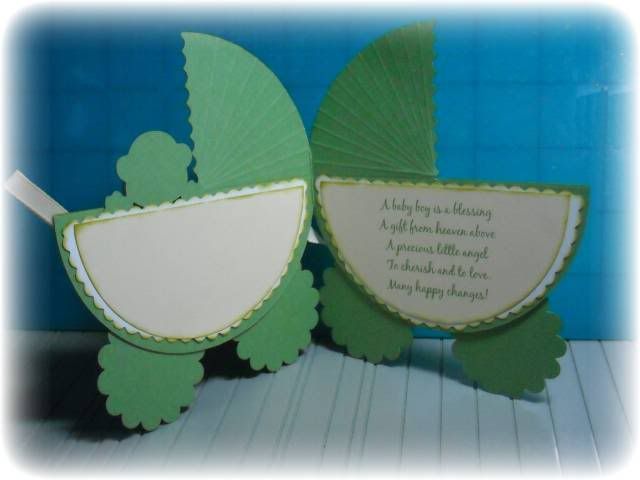 I also computer generaged the inside verse. (If you click on the picture you can read it better.)
The back of the card was decorated too. I got carried away I guess! Because I even cut a monkey to put on the front of the envelope...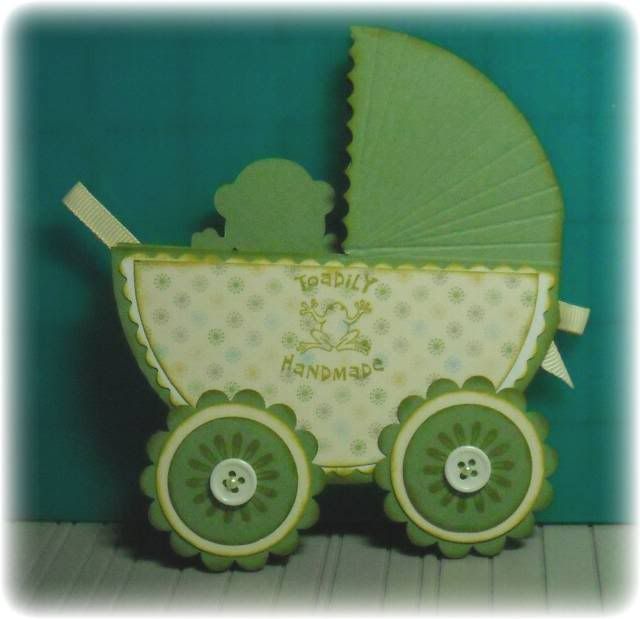 So there you have it.... my first carriage card. Isn't this cute?