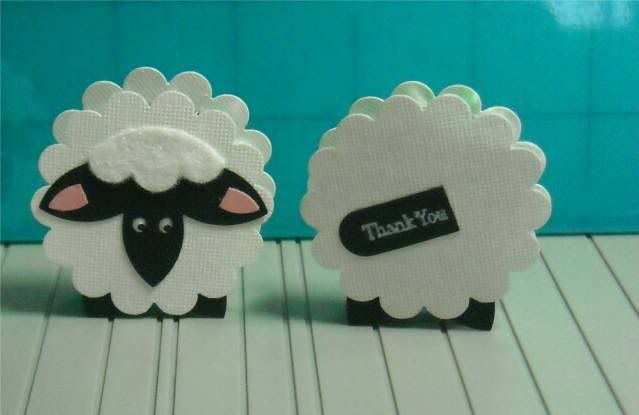 I'm hosting a Stampin Up party soon and needed to create party favors. I saw these cute sheep made using punched shapes and decided to recreate them. I enhanced the design a bit by adding the ears and flocking. I think these are so cute, especially since they stand up!
These use 5 different punches: word window, 5 petal, scallop circle, 1 1/4" circle, and a retired punch that goes with the "Looks Like Spring" stamp set.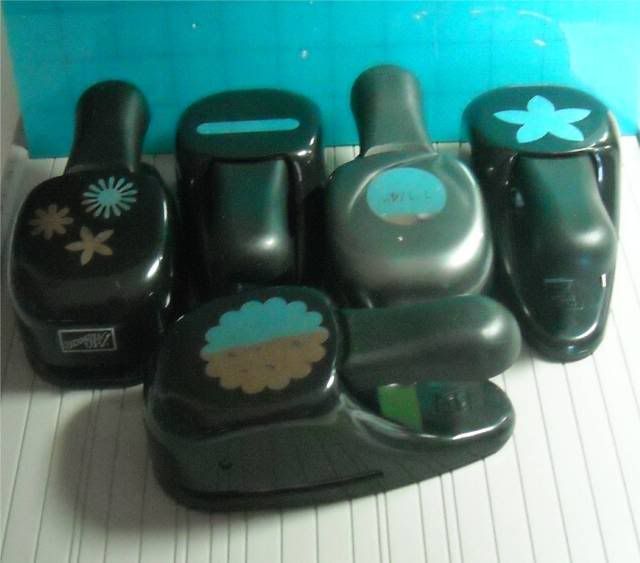 The sheep is made by punching out 3 white scallop circles. Use the 1 1/4" punch to cut off 3 scallops. This will be the fur on the head of the sheep.
Punch out 2 black 5 petal flowers. Use sissors and cut off 3 petals (as a group). This will be the face of the sheep. The remaining 2 petals become the feet. Do this to both punched flowers. You will have 1 extra face. The feet are glued to the inside of the scalloped circle like in the picture below with just the tips of the petals showing on the front side.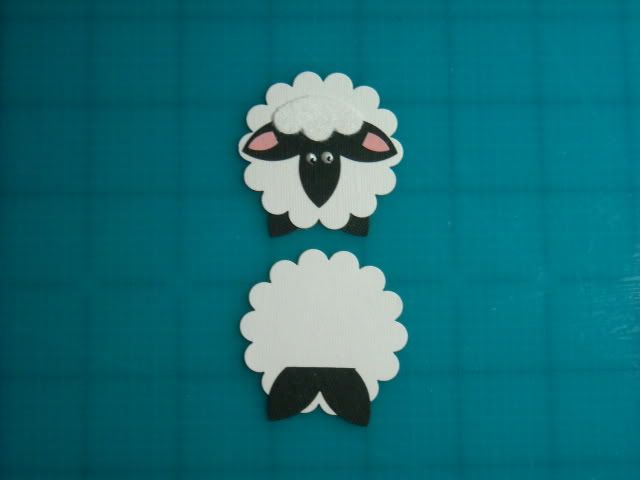 Using just the small 5 petal flower punch out a pink flower. Cut off 2 of the petals individually. These will be the inside of the ears.
The tail is made by punching out a piece of black cardstock with the word window punch. Use sissors to cut it off so it is only 1/4" long. I decided to make the tail a bit larger and stamped the "Thank You" using the Lots of Thoughts stamp set in white pigment ink.
I flocked the piece that is the fur over the face before I glued it by running it through my Xyon and pressing white flock on the sticky side.
To make the eyes put 2 tiny drops of white liquid pearls on the face and let sit until totally dry. Then I took a sharpie marker and made 2 small black dots on the white eyes.
When you have your front and back done, use adhesive to stick them to a peppermint patty. See how they stand up on their own? Aren't they just toooooo cute? And so very easy to make. I finished 14 of them in 1 hour.