A freind is in the hospital and I wanted to take her a fun card to cheer her up. This stamp set from Stampin' Up is so cute.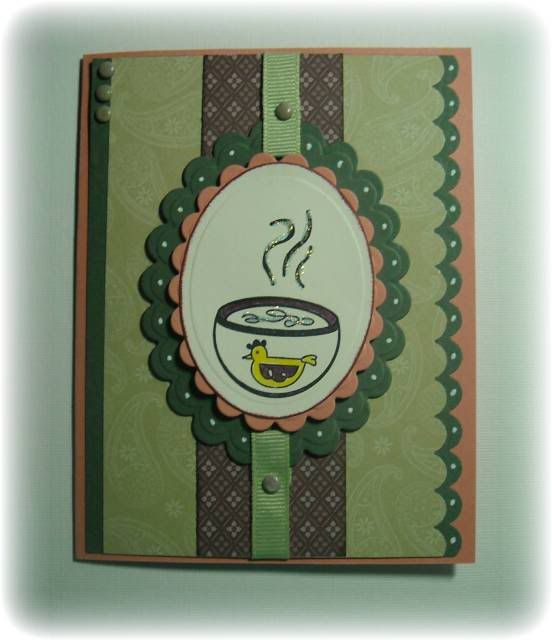 I did use a new technique on this one. I didn't have the right color of brads so I used silver ones and inked the tops with pigment ink and covered with clear embossing powder. Then used a heat gun to set it. This is a good technique to know since there are so many color variations of cardstock and you never seem to have matching brads.
The card is made using groovy guava cardstock and Stampin' Up Designer paper. The dark green cardstock is from Prism.
I used Stampin' Up's scallop border punch for the edges and a white gel pen for the dots.
The inside says... "Sorry to hear you're under the weather, hope tomorrow you are feeling much better".