I stumbled across a tutorial for creating a rabbit from punched shapes. Since I didn't have all the punches they used I modified it using what I have. I thought this little guy was so adorable that I ended up making 3 cards with him.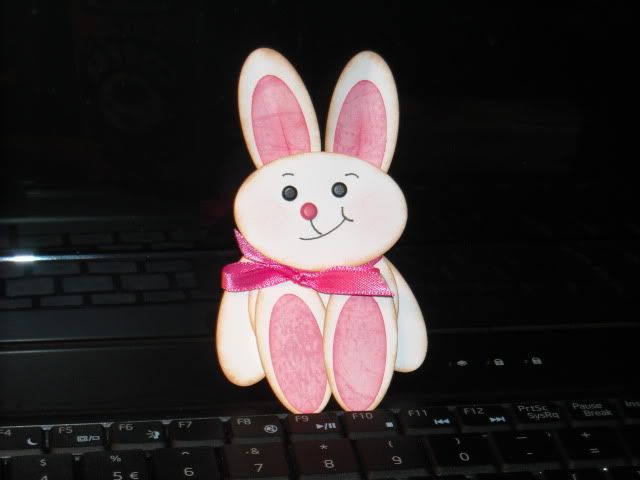 I'm creating a tutorial of my own and will post the instructions soon.
Here is the first card. (Excuse the photos, my camera is giving me trouble)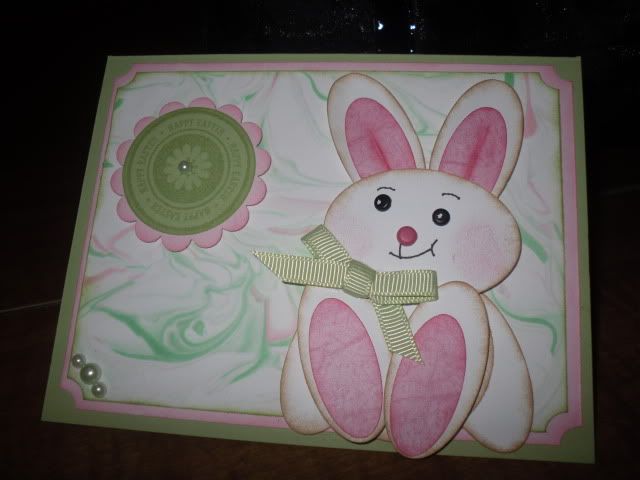 I created a shaving cream background to go with the green that I wanted to use. My friend's favorite color is green so this turned out perfect.
UPDATED PIC! My friend took a good photo of the card. Much better!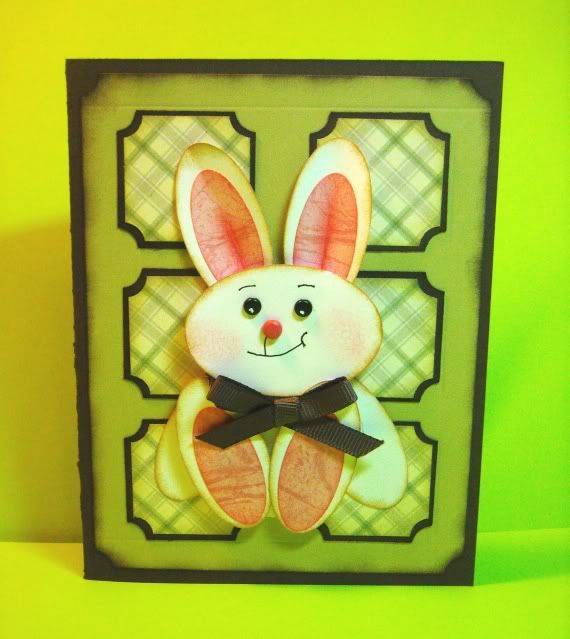 I made this card for my neighbor. He is an older gent and doesn't get out much. I thought a cute little bunny might brighten up his day. It's not really as green as the picture shows.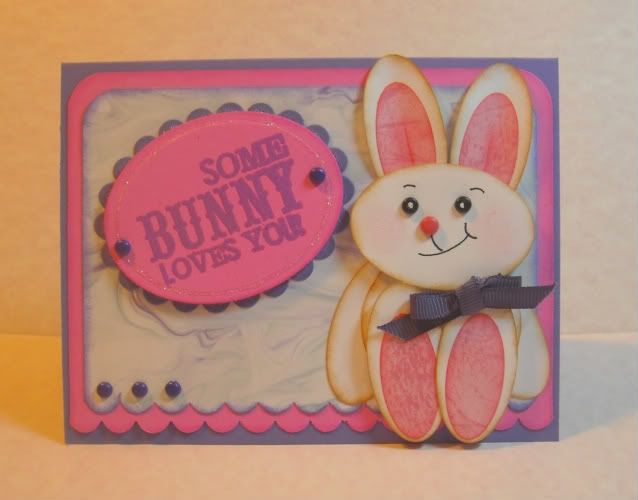 This last card is for my Grandaughter. I love pink & purple together. Try creating one of the cuties yourself. They are easy and fun. Happy Easter!