I picked up the instructions for making a Double Flap Card from Youtube a while back and decided to give it a try. This is a fun card to make and very simple. I did add a magnetic closure to the card just for fun.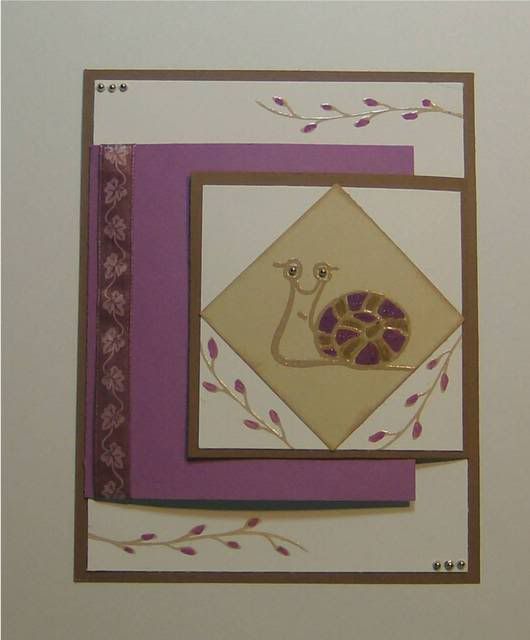 Here is the first flap opened. You can see one side of the magnet on the brown flap.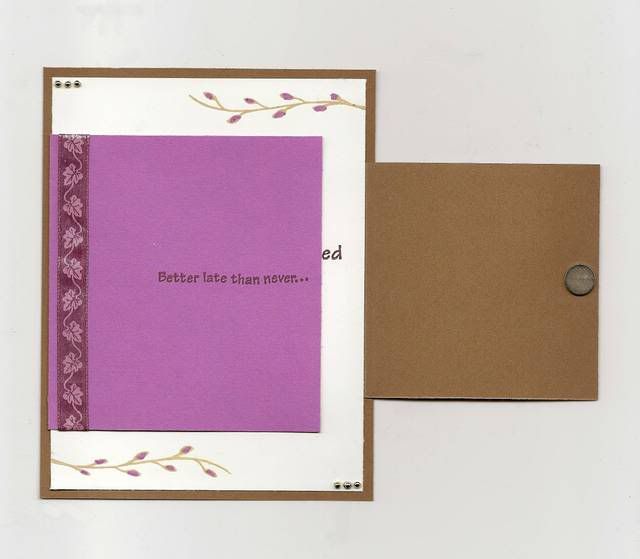 And the second flap opened. See the other magnet on the purple flap? These are self sticking card magnets. They are very thin and do not add bulk to the card.