Over on the "
From C to Shining C
" forum there is a color challenge every tuesday. If you haven't checked it out take a look. It's a great new forum!
I didn't have the Stampin' Up colors but was able to come up with cardstock that was very close.
I love this little cat as he (or she) is peekin' through the "hole". It is an unmounted rubber stamp that I found on the Addicted to Rubber Stamp site. Unfortunately I can't remember who it is by.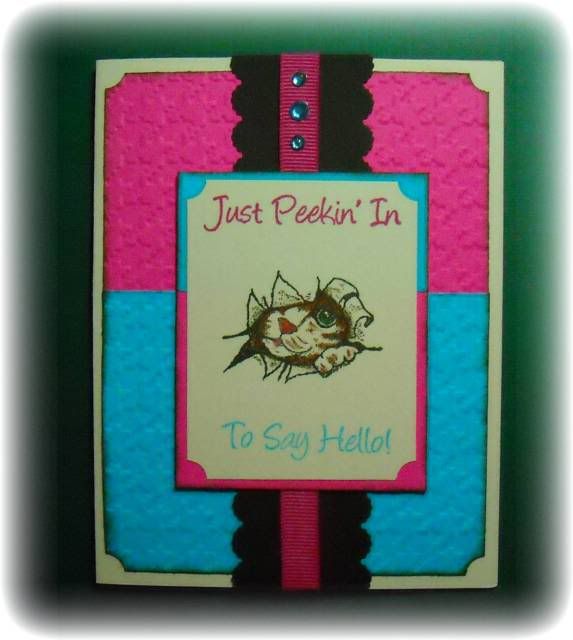 opps....I almost forgot to show you the cute candy bar wrapper I made to go with the card...