One of the ladies at work has a daughter that really loves Tinkerbell. I hadn't tried using my Tink cart yet but decided to give it a try. The tiny pieces are a challenge but I'm very please with how she turned out.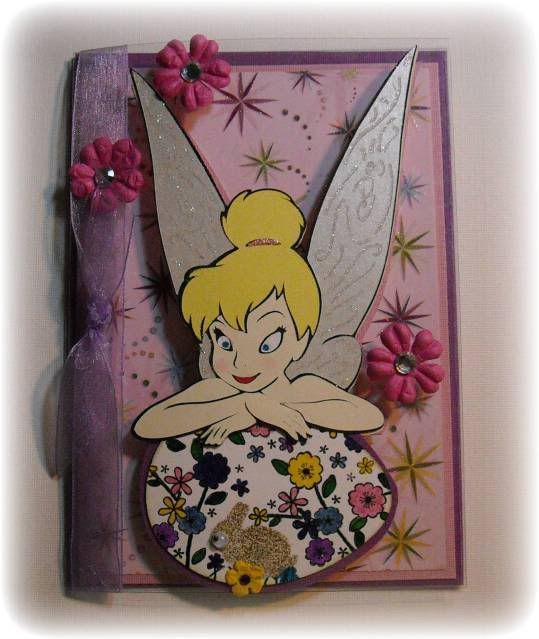 The egg was cut at 2 1/2" (real size) from Doodle charms. I stamped and embossed all the flowers and the bunny. The bunny was stamped with Versmark and clear embossing powder then while the powder was still hot I sprinkled golden sand powder over the top and heat it again. It give the bunny fur a cute look.
Tinkerbell's wings were cut using a silver shimmer paper (from HL) and glitter was added to the detail lines.
This card was made using a clear acrylic sheet from
Sheetload Shortcuts
. They are great to work with and have just the right weight to support larger/heaver images.