This card was made using my cricut and cuddlebug.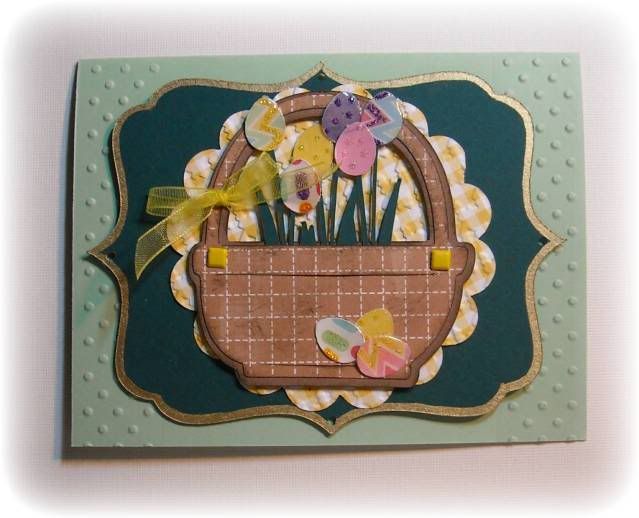 The label was cut from the Storybook cartridge. I put 18K gold paint on the edges. I used Mini Monograms to cut out the scalloped circle then ran it through the Cuddlebug using the Harringbone folder. All the eggs are from Doodlecharms. After they were cut I added stickles to parts of them, let that dry, than covered them with Glossy Accents.
The flower stems are from Walk In My Garden. They are actually the tulip border. I just put the eggs where the flowers would normally go. The basket is also from Doodlecharms. I pop dotted the basket and the label.