I saw a video that Dawn had made on creating a Peek A Boo card. Click
HERE
to watch it. I thought this was so cute and had to give it a try.
This is a thank you card for someone that really helped me out last week and since she is a hugh cat fan I decided to use a cat theme for the card. It's simply decorated since it's my first try at this. What do you think? Should I add flowers? More glitter? Coloring around the words? I just can't seem to decide.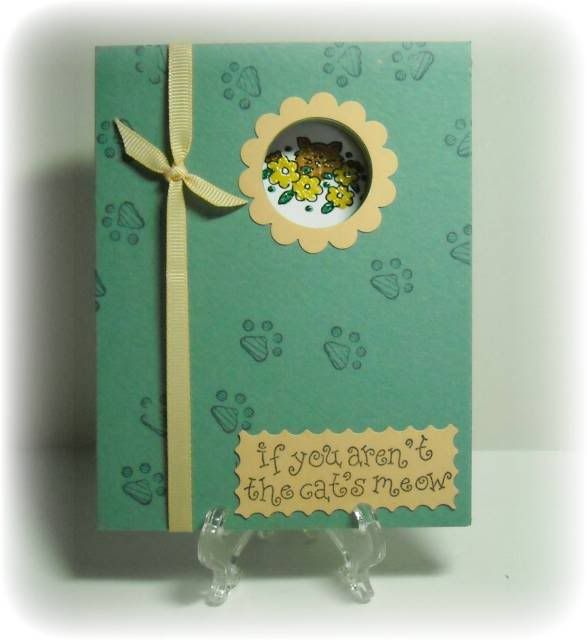 This is the card closed. I used Prismatics Island Mist Medium cardstock. I love the subtle texture and weight of this product. I'm having problems finding this cardstock now and I'm hording my stash!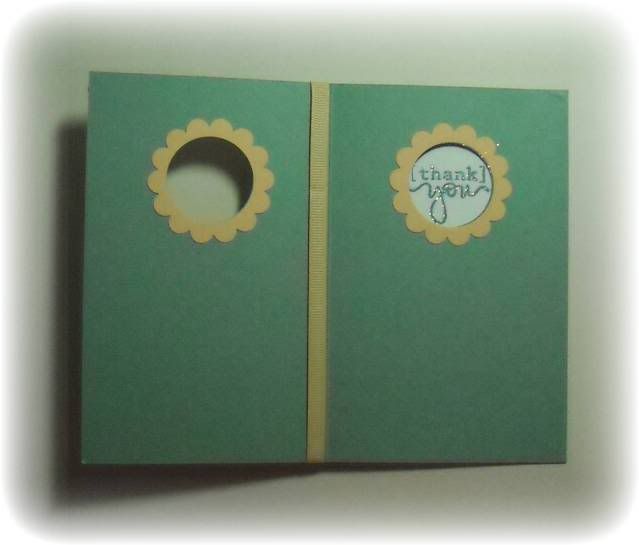 When the card is fully opened a new picture appears in the window. I glittered over the text. Of course I forgot to turn off my fan when I sprinkled the glitter and now my room, cat, dog, and desk are very glittery! LOL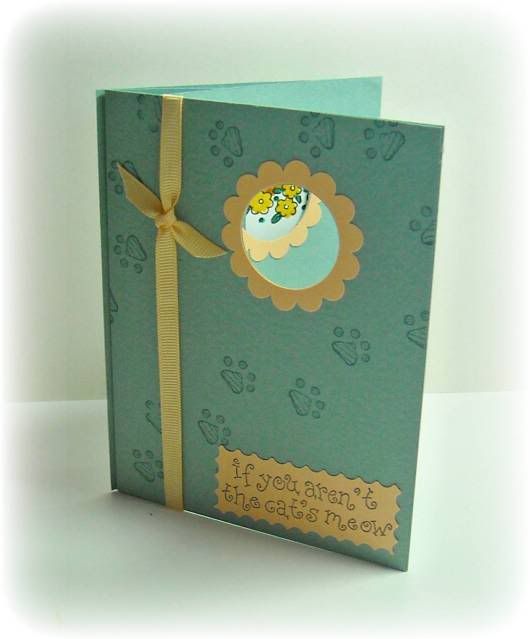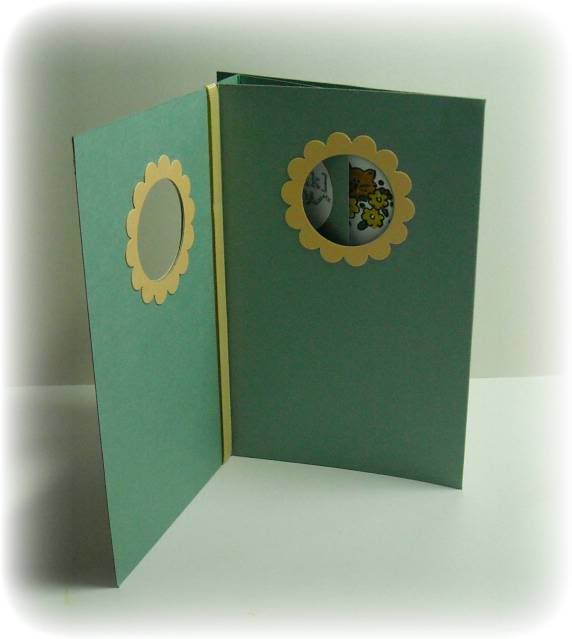 Here is a shot of the card as it is opening. See how the hidden panel begins to move into place?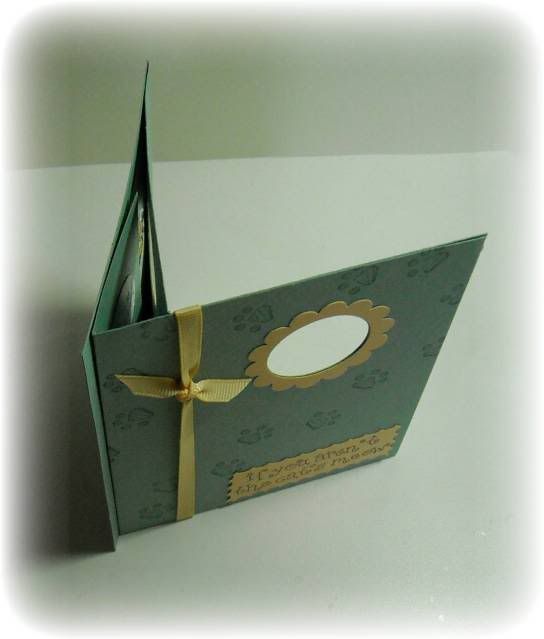 This is the top view of the hidden panel. I am sure to be making more of these type of cards!