Here is another card using the Black Magic Technique. You really have to try this! The image gives you a look as if you actually drew it, but in reality you cheated! How cool is that?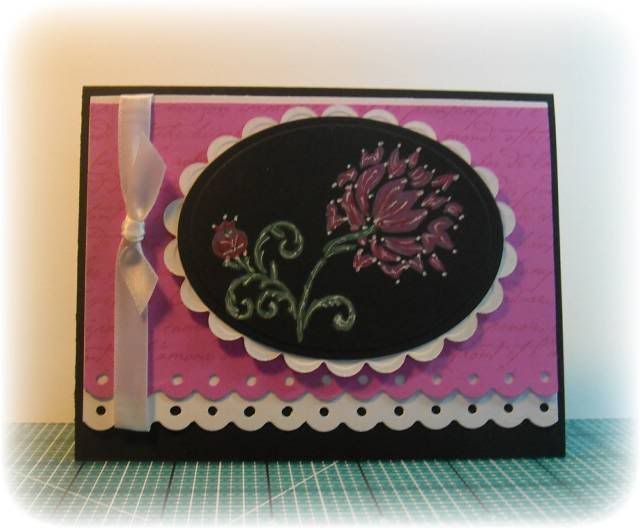 And the close up: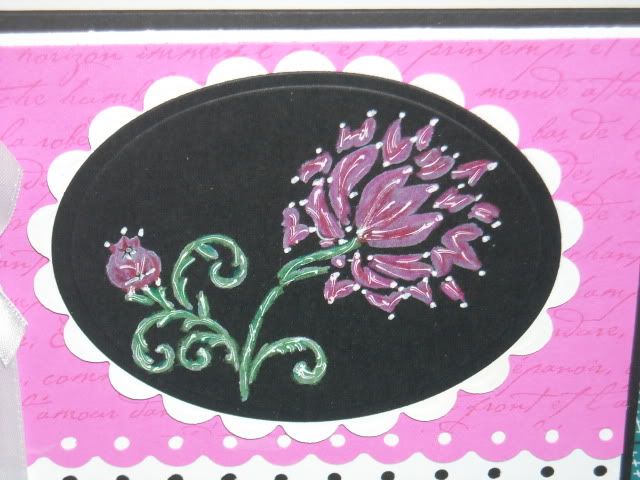 For those wanting to try this technique here is a
link
to the instructions on Karen's blog.