You wouldn't believe what I have been up to lately. I finally finished my Las Vegas Scrapbook! It took a lot of time and dedication to stick with it, not get distracted, and keep my mojo going. But I did it.... So watch for my upcoming posts where I'll show off all the pages. Well maybe not all of them, but most.
In the mean time I wanted to show you this adorable card I made using a stamp set and template that I purchased at a recent expo. It's made by Art Gone Wild. They have some really cool stuff.
We needed a birthday card for one of the bosses at work and I was asked to make a card. This is what I came up with. Hope you enjoy it!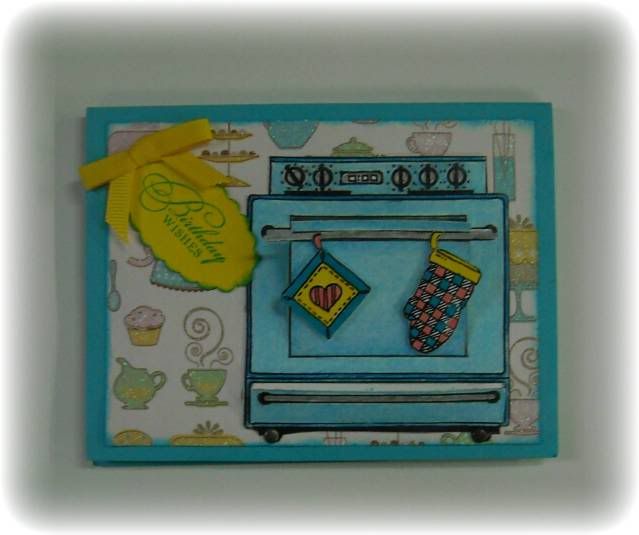 Now here is the cute part.... The oven door and the broiler door open!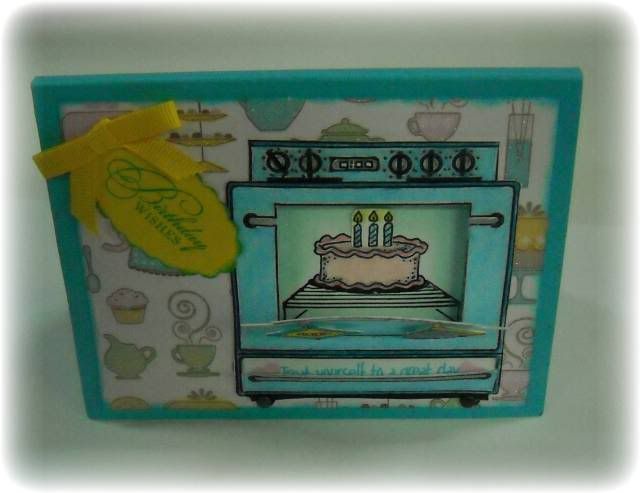 You can click on the pictures to see a larger view. Isn't that cool?