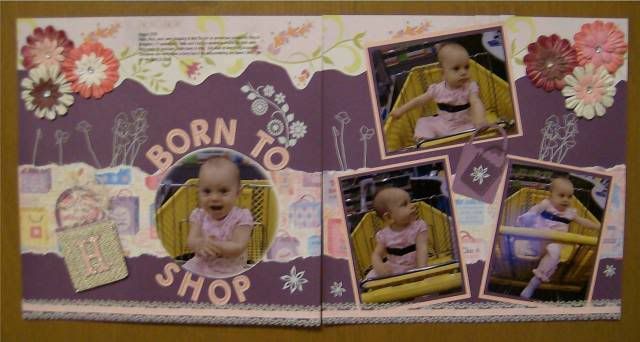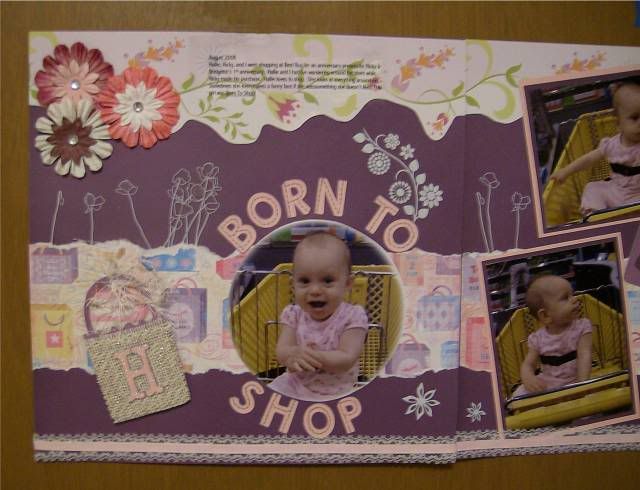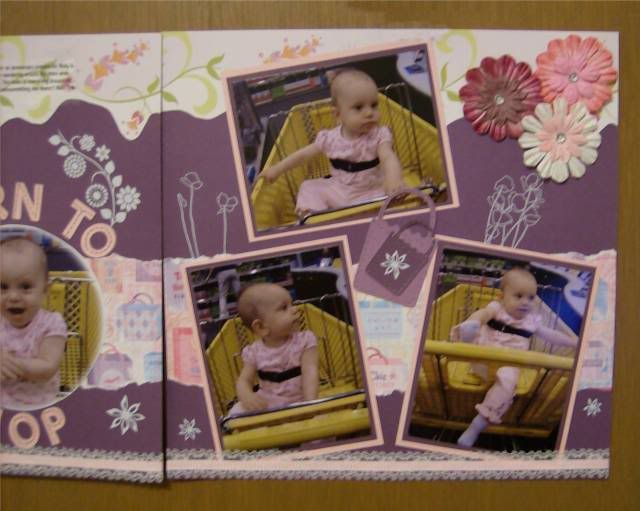 I went shopping with my son and 10 month old DGD. While my son shopped I wandered around the store with the baby. She loves to shop! She claps when she sees something she likes and makes a funny face when she doesn't like something! This layout uses the Keystone, Doodlecharms, & Storybook Cricut cartridges.

"Born to shop" was cut with Keystone at 1". I pierced holes and connected the holes with a silver glitter pen to create faux stitching.

The shopping bags are from Doodlecharms. The large bag was cut at 4". I glued a piece of burlap over the front of the large bag and added the "H" (cut from Storybook at 1 ½" and glittered.) Fibers were tied to the bag handle for a little more texture. Tip: to keep the fibers from coming unknotted put a small drop of clear glue on the knot.

The large flowers are Bazzill Shimmers and the smaller flowers in the centers are paper flowers from Eyelets Etc. The white flowers are miniMARKS rubons. The shopping paper is by Karen Foster Design and Me & My Big Ideas makes the glossy floral cardstock. I cut off the floral border and saved the rest of the cardstock for another project.