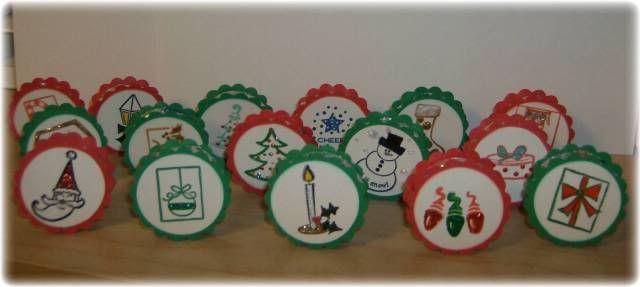 This is just a sample of the 30 Peppermint Pattie "sandwiches" I made. If you ever wondered when you would use all those Studio G stamps you have been collecting....well now is the time. They are the perfect size stamp for these little gems!
These are super easy to make. Simply cut 2 scalloped circles that are slightly larger than the Peppermint Pattie. Cut a plain circle slightly smaller than the scalloped circle. Stamp or embellish the white circle any way you want. Then glue one scalloped circle to the back of the pattie. Glue the white circle to the other scalloped circle and stick that on the front of the pattie!
Since I was making 30 of them I used Design Studio and created an entire mat of scallopes using Mini Monograms and another mat of plain circles using George & Basic Shapes. Then it was easy to load my cardstock in the Cricut and hit cut. I could walk away and do other things while it cut.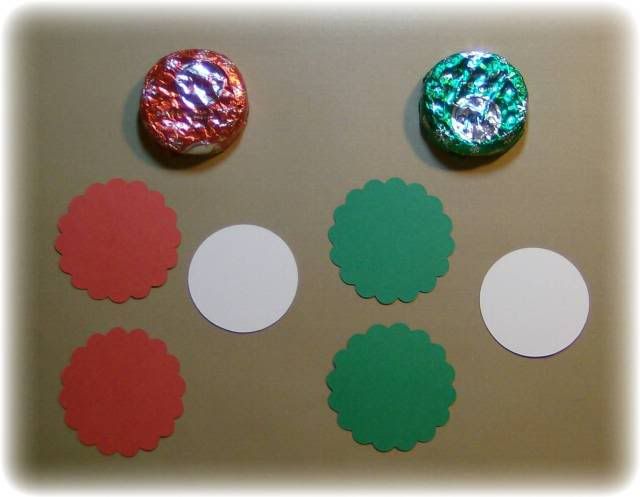 I decided to put the decorated patties into mini pizza boxes. I got the instructions from Splitcoast Stampers website, but I wanted a window in the box to show off the cute designs. After I had the boxes cut out, but before I put them together, I used a rectangle nestability to cut out a window using my cuddlebug. I save all my acrylic packaging so I had plenty on hand to cut and glue to the inside of the window. Here are 2 of the boxes I created. The first one is a simple cardstock box that I stamped with a snowflake image in a matching color and put stickles in the center of the snowflake. A simple bow around the box and it's ready to go.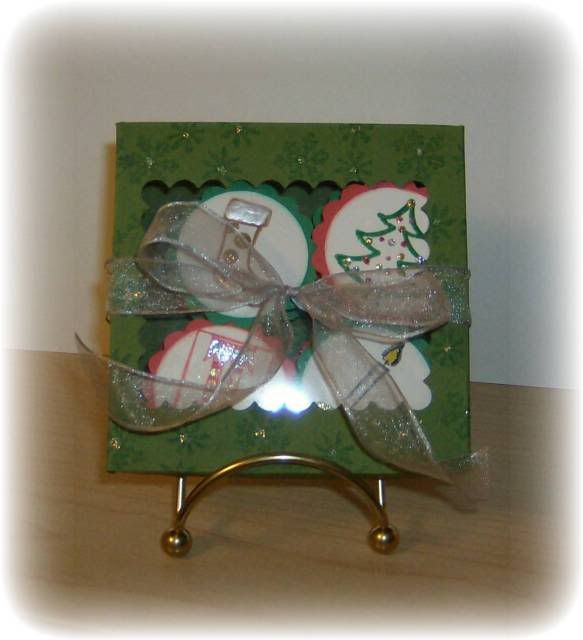 This box was made using a heavy weight patterned paper. I didn't do anything else to the box except add the bow.