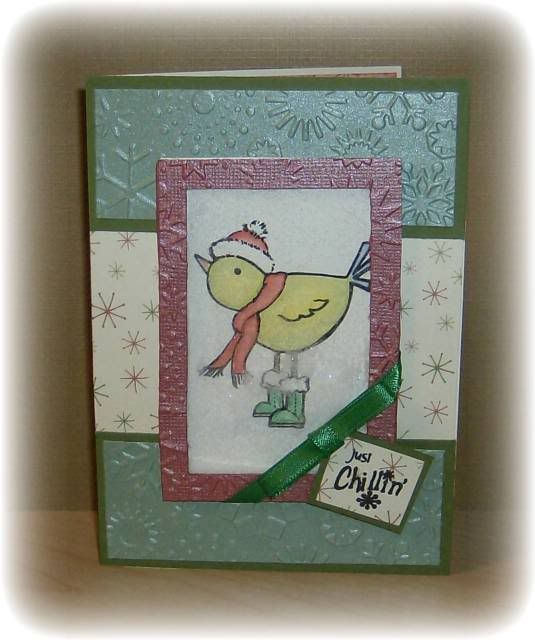 I made this snowy shaker card using the instructions from Belinda on the Cricut message board. This is a fun card to make! Thanks Belinda for the easy to follow directions!
The top and bottom borders are pearlescent cardstock I found at Walmart embossed in the Cuddlebug with the snowflake embossing folder. I also embossed the frame around the picture.
The little bird stamp and sentiment is from See D's. Coloring was done using MCPT. The "snow" inside the shaker is glitter. On the inside it reads "warm holiday wishes... Bundle Up!"